From Our Community:
A Permalac Case Study
We love to hear from the many users of our products! Some share their passion with restoration projects, others tell us about how they are using Permalac to protect the investment being made in large, commercial projects. The stories we receive are varied and always interesting.
In 2007 Alexander Services, LLC, Portland, OR, announced that using Permalac protective spray lacquer coatings on their metal fabrications has eliminated all surface finish related callbacks. Alexander Services is a custom fabricator and installer of high-end architectural interiors and exteriors. The company committed to finish-coat every project with Permalac, our unique industrial grade lacquer.
Here is what Rick Hardman, the Safety Manager for Alexander Services, had to say:
"Permalac is extremely easy to use, cures in about 2 hours, and can be sprayed vertically or horizontally without drip formation. Non-ferrous metals like aluminum do not require a wash primer before coating with Permalac . During installation, over-sprays are never a problem because this lacquer doesn't develop the bumpy orange peel like finish fabricators get with other lacquers. Permalac just melts into itself, but even if a texture did develop, we just spray a little more Permalac and we obtain that smooth-as-glass finish our customers require."
Permalac had been used to protect fabrications of wood and ceramic as well as copper, brass, bronze, aluminum and other metal substrates. Even difficult metals like stainless steel present no bonding problems with Permalac. Hardman continued, saying:
"Regardless of the outside environment, whether it's salt spray from the sea or the hot sun of the desert, Permalac stands up where all the other lacquers we've tried have failed."
A number of Las Vegas hotel/casinos count on Permalac to protect their ornamental structures created by Alexander Services. That's because Alexander Services used Permalac on all their fabrications, both interior, and exterior. Since starting to use Permalac, the company hadn't been called back to correct the finish on any the hundreds of commercial or residential commissions they had installed.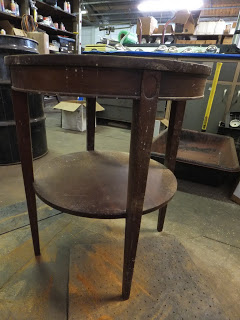 DO YOU USE PERMALAC PROTECTIVE CLEAR COATINGS?
Share Your Project and You Might Win!
Send us your before and after photos (or a video) along with an overview of the project and how Permalac protective clear coatings helped. With each submission, you will be entered to win a $25 Visa Gift Card in our monthly drawings. Use the form below, tell us a little information, add your images, and click submit. We'll announce the winner in our monthly email newsletter (we'll add you to the subscriber list. No worries; you can opt out at any time, but why would you? It' full of great information and special offers, and we'd never divulge your information)
The fine print: One winner will be awarded each month, based on our panel of judges' appreciation of the project results. You may submit more than one project, per month. Visa Gift Card will be delivered by mail.