About Permalac – A Great Product Begins With Great People
Sagar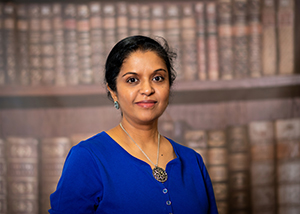 Nalini
Rumya
Glenn
Les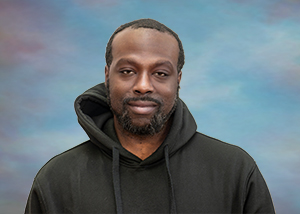 Lawrence
Jamar
Carl
Christopher
Patricia
About Permalac; the story begins when PhD chemist William Peacock founded Peacock Laboratories in the early 1920's. The product line focused on the development of new products for manufacturing and silvering mirrors. At that time mirrors were still individually handmade by skilled craftsmen. So they were both expensive and highly prized. The silver spraying technology developed by Peacock automated mirror manufacture so thousands could be made in a day and suddenly they became very inexpensive and universally available. In fact, Peacock's mirroring techniques enabled cosmetics manufacturers to produce cheap compressed powder compacts for women which not only revolutionized the industry, it created the flapper.
Today, Peacock's commitment to discovering new uses and applications for silvering and other metalizing processes, as well as improving already established mirroring techniques are sought out by industry, fashion and high tech research science throughout the country as well as around the world.
Permalac, for example, evolved from research into the creation of a spray lacquer that would stabilize the silvering on the back of glass mirrors. Today this, extremely hard, self-leveling, fast-curing clear-coat lacquer is creating interest and excitement in a variety of industries due to its exceptional performance and a wide number of uses. Once applied, Permalac completely protects metal, wood, cement substrates from the ravages of UV, salt spray, wind-borne sand and extremes of weather. At the same time, it is sought out by artists because it doesn't alter patinas or surface treatments in any way. Sculpture coated with Permalac will continue to look exactly the same way it did when the artist first finished it.
PROTECTION FOR LARGE PROJECTS
All about Permalac involves large-scale construction projects that rely on the protection of Permalac, to magnify the beauty of the design but to protect and maintain that beautiful appearance. Property managers and building owners appreciate the unparalleled protection provided for ornamental objects, railings, elevators, and outdoor signage while reducing the frequency (and cost) of maintenance.
PROTECTION FOR ARTISTIC PROJECTS
Sculptors, jewelry designers, preservationists, and many other amazingly creative and innovative people rely on Permalac products. For protection against the elements, for high-traffic conditions, to enhance and protect the natural beauty of the wood, metal, or stone, Permalac is their trusted choice.
"I have used Permalac on many different projects. Applying it is very straightforward and the protection it provides is unsurpassed."
"I highly recommend this product (Permalac). It provides incredible protection from salt air in marine areas."
"One of the best things about Permalac is the way a second coat blends in perfectly with the first coat. We like to coat all bolts with Permalac after polishing them to a bright finish."
"The product was infallible. Permalac not only acts as a fungicide that resists mold, it positively repels it. Mold simply can't and won't grow on it."
"When I heard about PERMALAC I decided to try it. It lasts a lot longer than any other coating I've tried. Here in Nebraska, it can blow pretty hard, but I haven't seen any evidence of coating failure."
"Regardless of the outside environment, whether it's salt spray from the sea, or the hot sun of the desert, Permalac stands up where all the other lacquers we've tried have failed,"
Share your project, and you could win!
Do you have an interesting project? Are you using Permalac to protect it?
Please send us your before and after photos (or a video) along with an overview of the project and how Permalac helped.
With each submission, you will be entered to win a $25 Visa Gift Card in our monthly drawings. Use the form here, tell us a little information, add your images, and click submit. We'll announce the winner in our monthly email newsletter (we'll add you to the subscriber list. No worries; you can opt out at any time, but why would you? It's full of great information and special offers, and we'd never divulge your information).
The fine print: One winner will be awarded each month, based on our panel of judges' appreciation of the project results. You may submit more than one project, per month. Visa Gift Card will be delivered by mail.